8 Days Danakil Depression and Tigray Churches Tour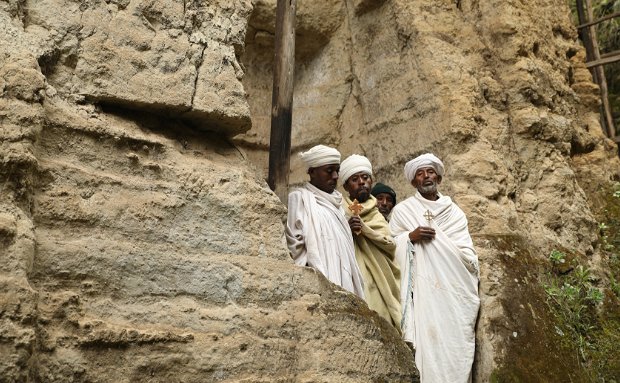 Taking this route will provide you a complete discovery to the Danakil depression one of the most spectacular regions, full of eye-catching colors as in the sulfur springs. The desert has several points lying more than 100 meters (328 ft) below sea level, many volcanoes in the region, including Erta Ale, a fantastic experience for the adventurous traveller.
The remarkable Ghrealta churches are the most complex churches situated in the high mountains of Gheralta.

The Itinerary can easily be adjusted to fit our clients' schedules and special interests. Furthermore, it could easily be extended to take in some other famous historic sites, such as the rock-hewn churches of Lalibela.
Gallery
Itinerary
Day 1
Arrival in Addis Abeba, rest up and city tour in Addis 
Overnight: Addis
Day 2
Fly Addis – Mekele and drive from Mekele to HamedeEla
Overnight: Camping at Hamedela
Day 3
Excursion to Dallol Depression and Lake Asalé
Overnight: Camping at Hamedela
Day 4
Drive from HamdEla to Dodom and trek to Erta Ale
Overnight: Camping at Erta Ale
Day 5
Drive from Erta Ale to Ghrealtha
Overnight: Ghrealtha
Day 6
Discover the amazing rock cut churches around Ghrealtha( Maryam Korkor and Abune Yemata) 
Overnight: Gheralta 
Day 7
Drive to Axum and sightseeing in Axum 
Overnight: Axum
Day 8
Fly back to Addis Ababa, shopping, day room, farewell dinner and departure