9 Days Wildlife Tour in Ethiopia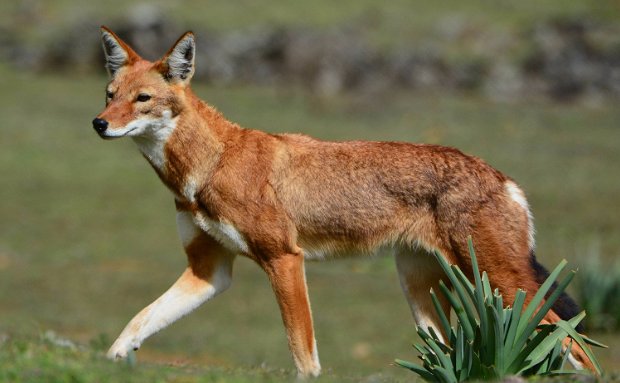 Ethiopia has an extraordinary range of wildlife the country's greatest claim to fame as a wildlife destination is as the sole home of such unique species as the Ethiopian wolf (the world's rarest dog), the Walia ibex (Africa's only indigenous goat) , the uncommon grass-eating gelada baboon, the Menelik's bushbuck, the Mountain Nyala and Swayne's Hartebeest .
Taking this trip will provide you the discovery of the Magnificent Bale Mountains National park, Simien Mountain national park (The UNESCO natural world heritage Site) and Awash National park and their wide diversity of wildlife. The Endemics animals and birds including Mountain Nyala and Ethiopian Wolf, spectacular scenery, an extensive Afro-alpine plateau, and the moist highland forest are highlights of this trip.
The Itinerary can easily be adjusted to fit our clients' schedules and special interests. 
Gallery
Itinerary
Day 1
Arrival in Addis Abeba, rest up and city tour in Addis
Overnight: Addis Ababa 
Day 2
Drive from addis Ababa to Bale Mountain national park, walk around the park headquarter and encounter some endemic mammals: Menelik's Bushbuck, and Mountain Nyala and birds Blue-winged goose, Spot-breasted lapwing, Abyssinian long claw, Wattle ibis, Black-headed siskin, Rouget's rail, and of course other species, too. 
Overnight: Dinsho
Day 3
Excursion to Senatti Plateau and Harena Forest. Spot the endemic Ethiopian Wolves as well unique vegetation and aquatic birds in the small lakes. 
Overnight: Dinsho
Day 4
Drive Bale Mountain to Awash National Park via Nazret and visit the local wildlife, such as oryx, baboons, greater and lesser kudu, warthogs, gazelles, colubus monkeys.  Overnight: Awash
Day 5
Morning Game viewing in the park and in the afternoon, drive back to Addis from Awash National park
Overnight: Addis Ababa
Day 6
Fly from Addis to Gondar and Drive to Simien Mountain National park and impress yourself playing with the Endemic mammal Gelada baboon and the spectacular view 
Overnight: Simien Mountain or Debark
Day 7
Drive around Cheneck and trek to Bwhait to discover the endemic walia ibex and Ethiopian Wolf.
Overnight: Simien Mountain or Debark
Day 8
Discover more in the park and drive to Gondar en route you will have a chance to visit the Felasha community 
Overnight: Gondar
Day 9
Fly back to Addis, shopping, a day room, farewell dinner and departure