Northern Ethiopia Historic Route and Southern Cultural Tour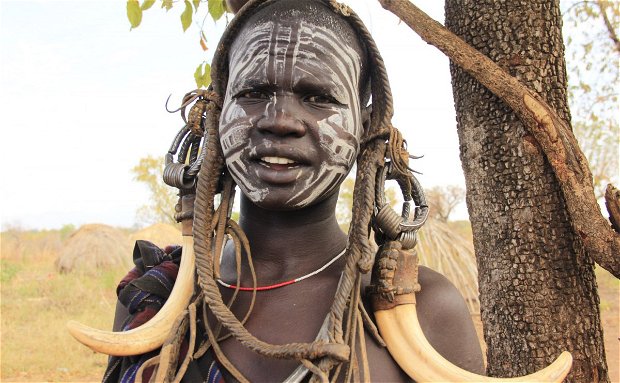 This well-outlined Itinerary is combining history and culture with the magic scenery of Simien mountains National park and the southern major attractions which include the central rift valley Lakes region, the Omo valley tribal groups and national parks.
The Itinerary can easily be adjusted to fit our clients' schedules and special interests.
Gallery
Itinerary
Day 1
Arrival in Addis Ababa, resting at the hotel and city tour of Addis Ababa 
Overnight: Addis Ababa
Day 2
Fly from Addis to Mekele (early morning) and drive to Gerhalta en-route visit the rock-hewn churches of AbrahaWo Atsbeha and Wukro Cherkos.
Overnight: Ghralta
Day 3
Drive from Ghrealta to Axum and en-route visit the 500 B.C temple of Yeha and Debere Damo Monastery. 
Overnight: Axum 
Day 4
Sightseeing in Axum, visit the archeological & historical sites. 
Overnight: Axum
Day 5
Drive from Axum to Semien Mountains National Park crossing Tekeze River and visit the surrounding, encounter chilada Baboon. 
Overnight: Simien Mountain or Debark
Day 6
Morning nature walks in the park and afternoon drive to Gondar. 
Overnight: Gondar
Day 7
Morning tour of the Castles and church of Debre Berhan Selassie afternoon drive to Bahir Dar. 
Overnight: Bahir Dar
Day 8
Bahir Dar (Visit Lake Tana monasteries by boat and Blue Nile Falls)
Overnight: Bahir Dar
Day 9
Morning leaves to Lalibela through Debre tabor and afternoon visit some of the 10 Rock-hewn churches of Lalibela (first Group). 
Overnight: Lalibela
Day 10
Lalibela, Morning excursion to Yimrhane Christos and afternoon tour of the rest of the churches in town. 
Overnight: Lalibela
Day 11
Transfer to the Lalibela airport for a flight back to Addis and shopping or free time in Addis
Overnight: Addis Ababa
Day 12
Depart early for a scenic drive down the Great Rift Valley for Lake Langano en route stop at Debre Zeit and Zeway. After lunch visit Abjhata -Shalla National park. 
Overnight: Langano
Day 13
Drive to Arba Minch and en-route visit the Dorze Village at Chencha. 
Overnight: Arba Minch
Day 14
Drive further south to Jinka and en-route visit Tsemay& Ari villages.
Overnight: Jinka
Day 15
Drive to Mago National park and proceed on to El-waha to visit the Mursi village and return to Jinka in the afternoon.
Overnight: Jinka 
Day 16
Drive from Jinka to Turmi via Key Afar and Dimeka.  if the day Tuesday or Saturday you will have a chance to visit Dimeka Market. If the day is Thursday you will have a chance to visit Key Afer Market. 
Overnight: Turmi 
Day 17
Excursion to Omorate, Cross the Omo River and visit Nyangatom and Dasenech villages
Overnight: Turmi
Day 18
Drive from Turmi to Konso, and visit one of the Konso villages in the afternoon. 
Overnight: Konso
Day 19
Leave Konso for Hawassa and enjoy the sunsets from Lake Hawassa.
Overnight: Hawassa
Day 20
Drive back to Addis Ababa and farewell dinner with cultural show. Departure
End of the tour!