Day Excursion to Melka konture, Adadi Maryam and Tiya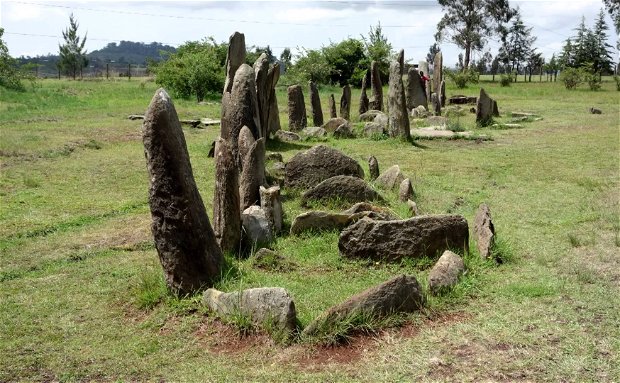 Morning the driver will meet you and drive from Addis Abeba through the Butajera road, to MelkaKuntre Stone Age site (between 1.5 and 1.8 Million years old). Laying at 65 kilometers, the site contains many samples of Stone Age tools of the early Homosapiens. The collections are results of the excavations of the last four decades. The samples are well exhibited in show rooms and there is avery good scientific explanation about Stone Age tools in general and the site in particular.
 
Afterward, you will drive to Adadi Mariam also lies along this road and it is the only rock hewn church to exist as far south as this region. The church is not as carefully carved as the rock-hewn churches ofLalibela but it has a lot of similarities with most of them and the rock-hewn churches of Tigray. It is attributed to the famous priest-king St. Lalibela. 
 
The UNESCO world heritage site, Tiya is one of the sites for megalithic stele in the southern part of Ethiopia to be reached after 85 Kilometers drive from the capital on the same road. There are about 30 intricately carved stele in the site. It is probably an ancient burial ground. The steles are not soaring monoliths as in Axum, but they contain depictions of swords and various enigmatic symbols not found in other regions. In the late afternoon, you will be back to Addis.
The Itinerary can easily be adjusted to fit our clients' schedules, budget, and special interests. Furthermore, it could easily be extended to take in some other famous excursion to the sites around Addis Ababa.