Ethiopia's Historic and cultural route with Harar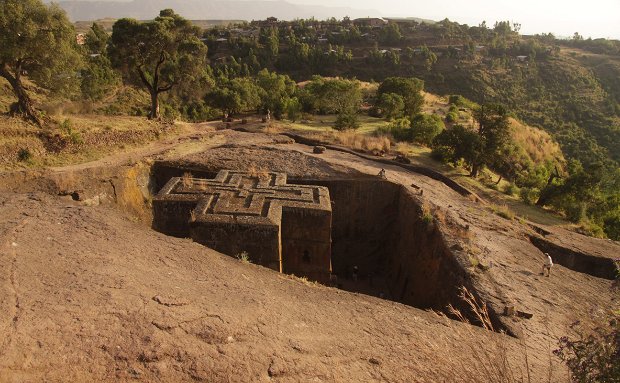 Regarded as the land of mysteries and originality found in Africa's soil, Ethiopia is distinguished from most of the African destinations by the fact that the country's wealth of historic sites and the identity by its own history and diverse cultures rather than colonialism.
The best known historic sites-Axum, Lalibela, Gonder, Bahir Dar and the colorful, oldest Islamic city of Harar make up the historic routes which are also the highlights of this Itinerary.
The Itinerary can easily be adjusted to fit our clients' schedules and special interests.
Gallery
Itinerary
Day 1
Arrival in Addis Abeba, rest up and city tour in Addis. Afternoon flies to Bahir Dar.
Overnight: Bahir Dar 
Day 2
Boat cruise to some of the Lake Tana Monasteries and visit the Mighty Blue Nile Falls 
Overnight: Bahir Dar
Day 3
Drive from Bahir Dar to Gondar via Awramba and visit the Castel and churches
Overnight: Gondar
Day 4
Drive from Gondar to Simien Mountain National Park and enjoy the park playing with hundreds of Glada Baboons and most stunning views ever 
Overnight: Simien Mountain or Debark
Day 5
Drive from Simien Mountain National Park to Axum and sightseeing in Axum
Overnight: Axum
Day 6
Drive from Axum to Gheralta and en route visit Yeha temple 
Overnight: Gheralta
Day 7
Visit amazing Gherhalta cluster rock-hewn Church (Mariyam Qorqur and Daneil church) and drive to Mekele en route you will have a visit of Abraha Wo Atsebeha Church  
Overnight: Mekele 
Day 8
Drive from Mekele to Lalibela en route stop for a beautiful scenery and market passing by the charming tribes of Wollo in Raya kobo and Wdiya district 
Overnight: Lalibela
Day 9
Visit the impressive rock-hewn churches of Lalibela and participate at Ethiopian coffee ceremony in the villages of Lalibela
Overnight: Lalibela
Day 10
Excursion to Yimrehane Kiristos and Farm visit in the afternoon
Overnight: Lalibela
Day 11
Fly from Lalibela to Addis and resting at the hotel, shopping
Overnight: Addis
Day 12
Fly from Addis Ababa to Dire Dawa and drive to Harar, visit the Hyena man
Overnight: Harar
Day 13
Visit Harar Museum, Abdullahi Ali private museum, Rimbaud House, the 16th-century grand Mosque and the colorful city of Harar 
Overnight: Diredawa
Day 14
Morning visit Dire Dawa and fly back to Addis, Shopping, a day room, farewell dinner and departure