Bahir Dar, Lake Tana & Abay River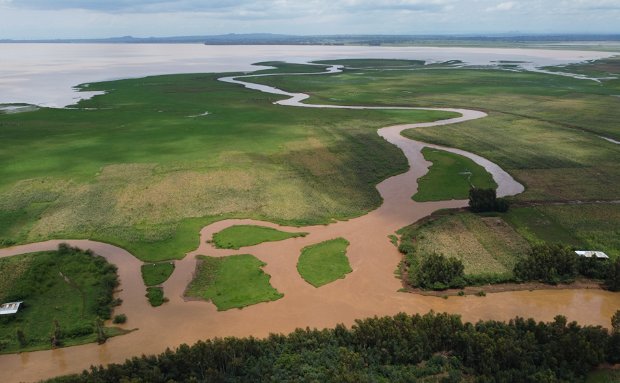 Relax in Ethiopia's lakeside city, and see some of the sacred monasteries found there. Visit the holy source of the Nile at Gish Abay and see the Blue Nile Falls. On this trip you will get to see some of Ethiopia's holy places, but also impressive wildlife and birdlife.
Itinerary
Day 1
Fly to Bahir Dar, transfer and check in at your hotel. After lunch, take a boat to Zege peninsula with its monasteries and see the coffee forest. On the way back go by the outflow of the Lake into the Nile and see the birdlife and if lucky the hippos. Overnight at the Jacaranda Hotel.
Day 2
After breakfast, drive in search of the source of the Nile, Gilgil Abay - it will take around 3h30m. After the visit to this holy place, we will stop to visit Zegena lake and see its Colobus monkeys before continuing for lunch in Injibara (the main town in Agaw Awi Zone). Back in Bahir Dar relax by the lake maybe taking a small walk along the shore before dinner. Overnight in the same hotel.
Day 3
After an early breakfast, drive to Tis Abay, visit the Blue Nile Falls, crossing the Portuguese bridge and walking to the Gondar side of the Nile. We will take a small boat across the Nile above the falls and be picked up by our transport to return to Bahir Dar. After lunch we will transfer to the airport and fly back to Addis
Rates