Gurage Highland & Wonchi Crater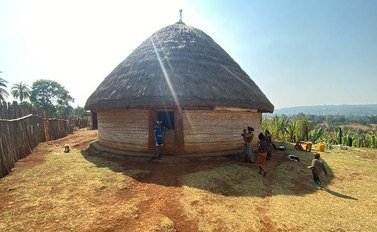 A special package for Diaspora Homecoming! This tour departing every Thursday takes you to one of the most underrated tourist destinations in Ethiopia, yet full of cultural treasures and delicious food: the ever green and peaceful Gurage area.
Itinerary
Day 1
We will pick you up at your hotel in Addis Ababa and drive you out into the countryside to visit Tiya obelisks – a UNESCO world heritage site. You will also get a chance to visit Adadi Mariam rock-hewn church, the best example of such architecture around the Addis Ababa area. We will continue south to Butajira where we can enjoy a great lunch of Tibbs or fasting food for those who prefer. The road from here up to the highlands is an exciting Asheville Road that climbs up the side of the Rift Valley. You will feel the temperatures drop. Nearby Agenna we will visit a picturesque waterfall and have a walk around the local village before heading to Desalegn Lodge for dinner and a good night's sleep
Day 2
On Friday morning we will do some walking around a Gurage village to learn something about the traditional food processing. We'll be close to the area of the bridge over the Wabe river, which lower down this becomes the Omo. We will continue to Hawariat for a simple lunch - and visit a different village area in the afternoon. We will have dinner and overnight at a simple local hotel.
Day 3
On Saturday we will visit Mihur Eyesus Gedam - one of the most important monasteries in the area. We will have some beautiful walking from there, seeing the spectacular Gurage highland landscape and beautiful villages. We will return to Agenna for dinner and overnight at Desalegn Lodge.
Day 4
On Sunday morning we will wake up for a good breakfast before heading to Welkite. This will be a great chance to do some shopping for well-known Gurage handicrafts and food before having a typical lunch. For those preferring the shorter option we will drive back to Addis after lunch. For those preferring to explore Wonchi Crater (recently awarded as best tourism village of the year 2021) we will drive the short distance to Negash Lodge in Woliso. This is an attractive lodge set in several acres of wooded land with Colobus and Vervet monkeys readily seen, tree hyrax and bushbuck also around. There is a naturally hot spring pool to relax in at the end of the day.
Day 5 (optional)
On Monday morning after breakfast we will have a visit to Wonchi Crater - one of the most beautiful crater lakes you can see. We will drive down to the edge of the lake where you can get a boat to the nearby church or walk through a green valley full of small streams and even hot springs. We will then drive you back to Addis, dropping you at your hotel.
Rates