Sidama coffee and Lake Langano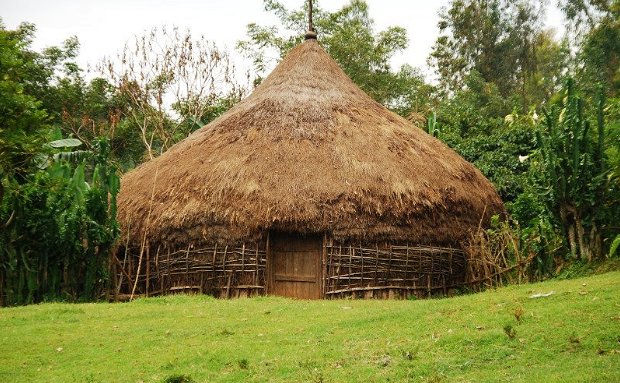 Explore Ethiopia's Rift Valley lakes until the Sidama coffee region where you can dive into local culture, visit coffee farms and enjoy authentic Ethiopian coffee ceremonies. The perfect ending is Lake Langano where you can bathe among hippos and water birds.
Itinerary
Day 1
You will be picked by your guide & driver from your hotel to start your journey. Leaving Addis southwards, you will head into the Great African Rift Valley passing by the majestic Zuqualla volcano near Debre Zeit. After joining the main road to Kenya you will follow the chain of several Rift Valley lakes. At Lake Ziway your guide will show you around the lake shore with opportunities to spot waterbirds. It is also a good place for an early lunch. Carry on south past lakes Langano, Abijata and Shalla (to be explored a bit later in the trip). Today you will drive further south to Yirga Alem. Arriving in the late afternoon you have enough time to explore the beautiful lodge compound, an old coffee plantation, and join a bonfire and a traditional Ethiopian coffee ceremony before dinner. Dinner in the lodge is unusual for their mix of local and international cuisine. It will be something a bit different.
Day 2
In Sidama, around the lodge, farmers live a small-holder life based around agriculture, notably Enset (a banana-like plant grown for its root!) and coffee. The top grade coffee is earmarked for European markets, but much is traded within Ethiopia. With your guide walk through the villages meeting farmers getting an idea of their life. Sidama people are very welcoming and often happy to invite you into their homesteads to show you around where you can sit together for a cup of freshly brewed Ethiopian coffee from the jebana (the Ethiopian clay coffee pot) and taste cocho (made from the enset). After your visit you will head back to Aregash lodge for a relaxed late afternoon and evening, it's a beautiful place to relax. Maybe get up early to do a little loop around the compound with the guards around 6:30am to see the Black & White Colobus monkeys and the hyenas that you will have probably heard during the night. It is also worth taking a walk through the forest in the morning.
Day 3
Head north to Lake Langano. After a short drive of around 2-3 hours you will arrive at this Rift Valley Lake which is the only lake in Ethiopia which is safe to swim. Bilharzia can not develop here due to the alkaline waters. Hara Langano Lodge is the best place around the lake to enjoy the wildlife and natural scenery. In the wooded compound you can see many different birds, and monkeys and often spot the nearby family of hippos. You can also either go for a swim or paddle a bit with their kayaks. There is a forest reserve nearby where you can take a walk with your guide in the afternoon to relax in the cool still of the forest and to see some wildlife, primarily birds and monkeys.
Day 4
Early risers should not miss the chance to do a small game drive in the close-by Abijata-Shalla National Park. It is best to enter the park just after the sun is up to have better chances to see some of the wildlife and waterbirds around its lake shores. The park is actually known for its big colonies of Lesser Flamingos that can be found along the lake shore. The lodge breakfast will taste even better when coming back from a beautiful excursion to the park. After breakfast you drive back to Addis Ababa with a stop for lunch in Ziway or Bishoftu.
Rates